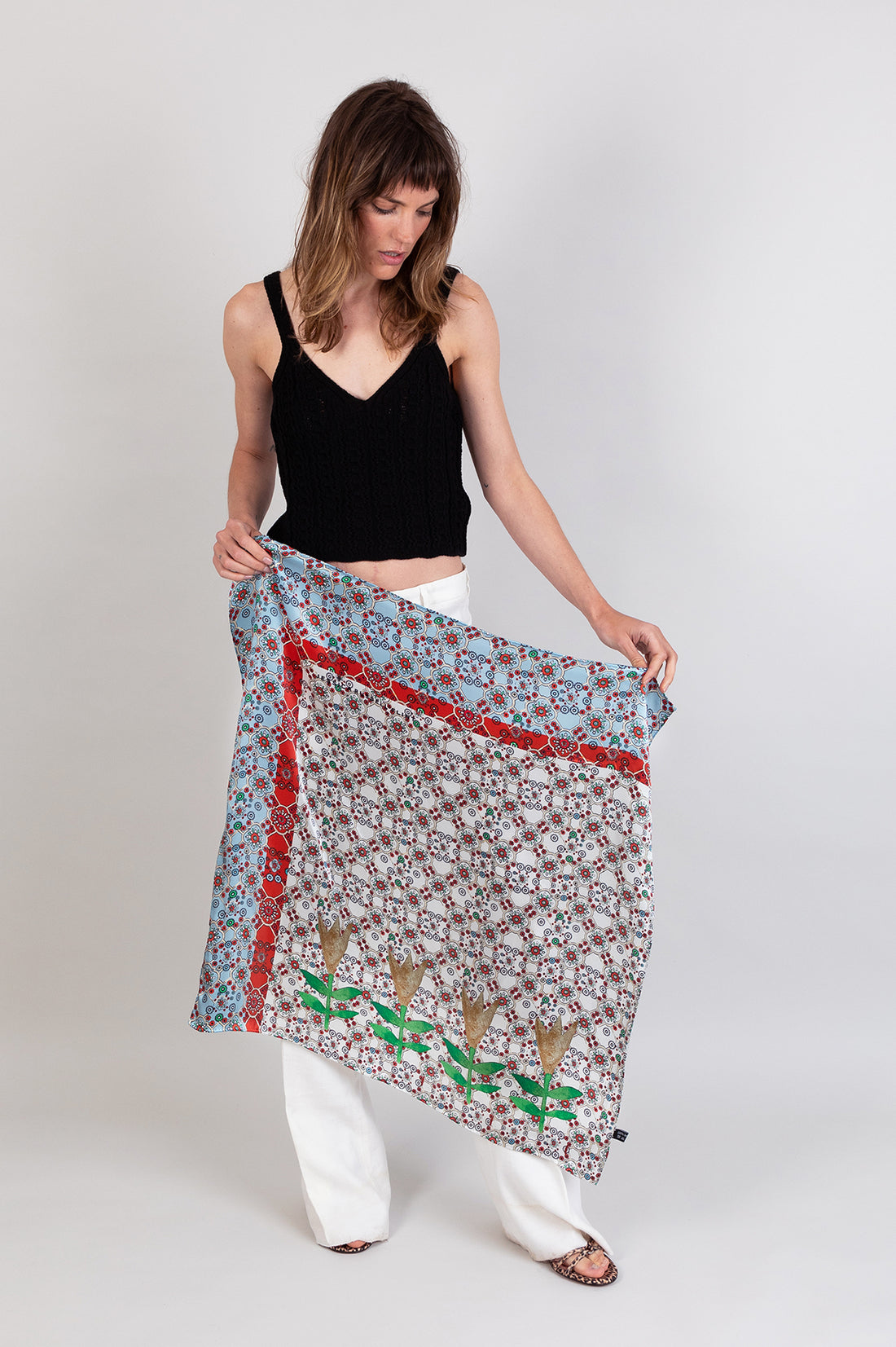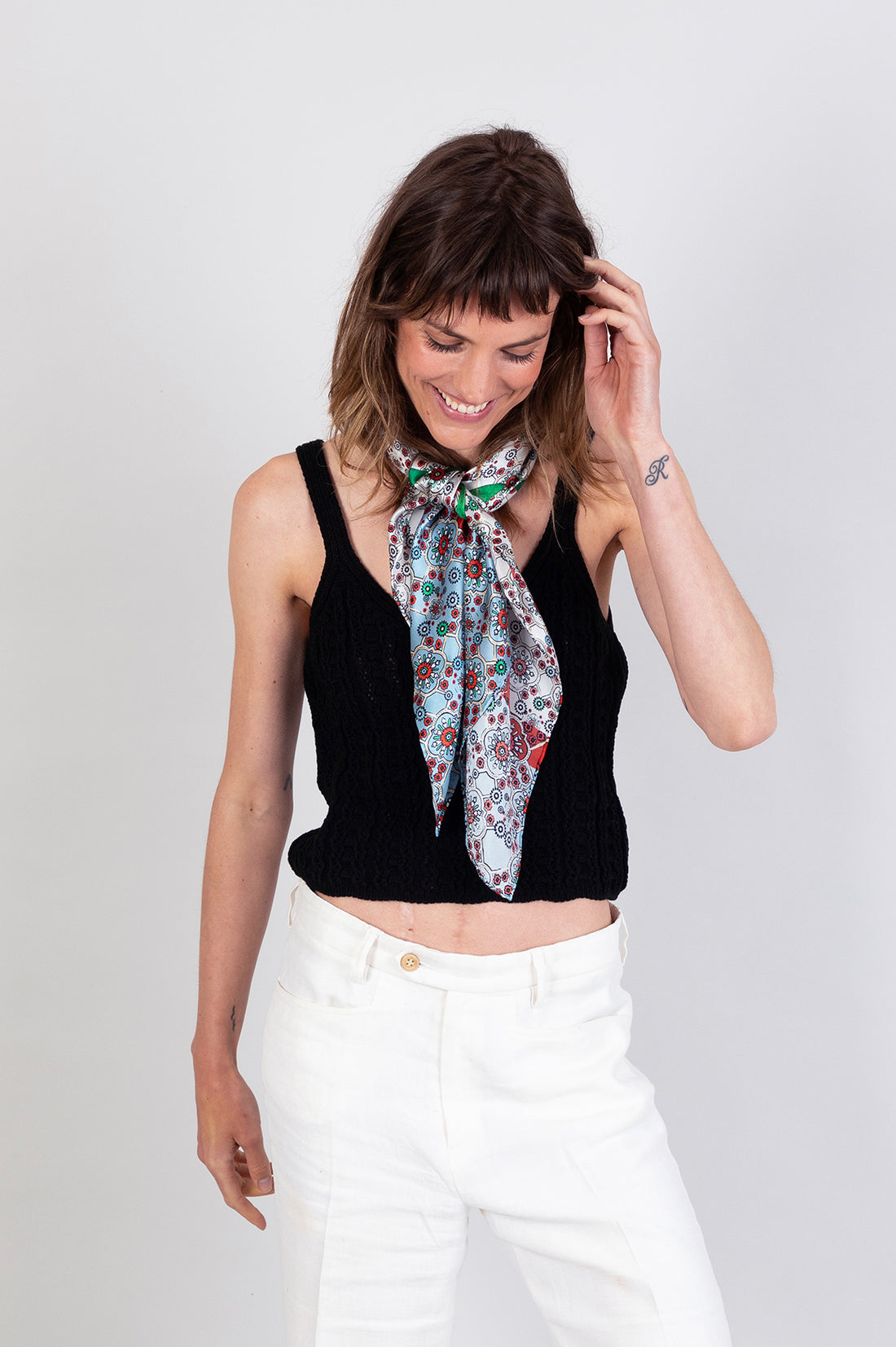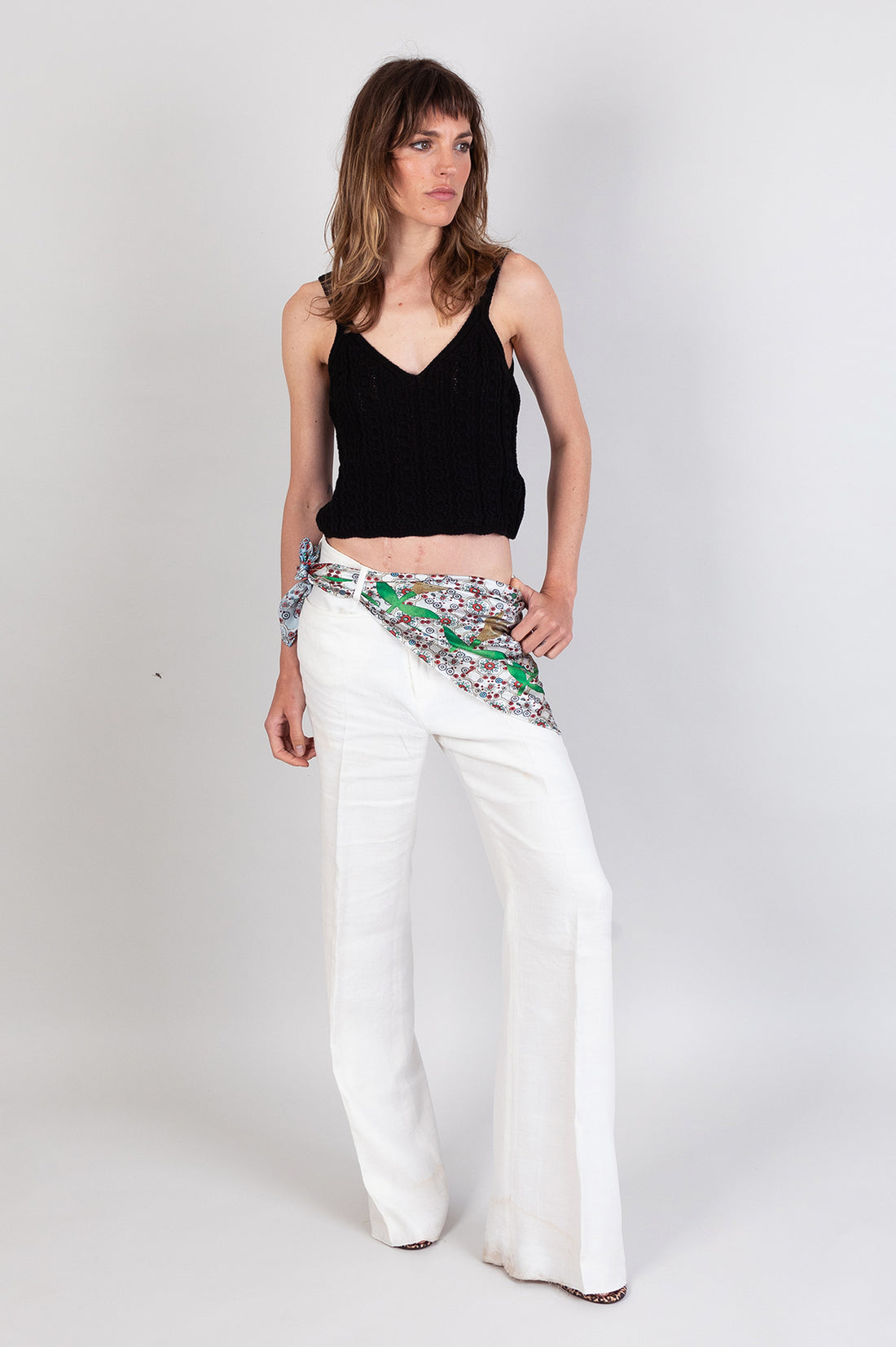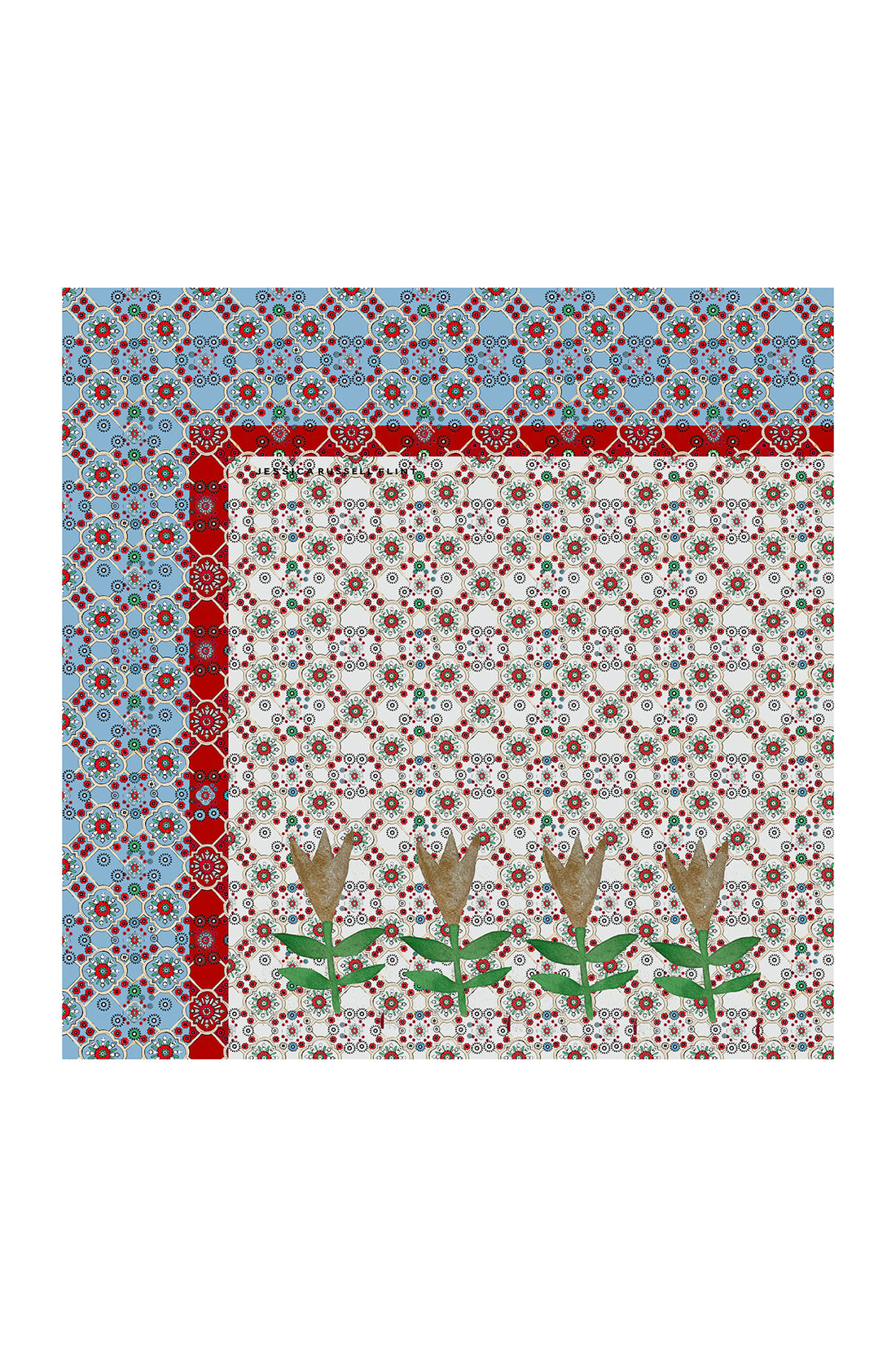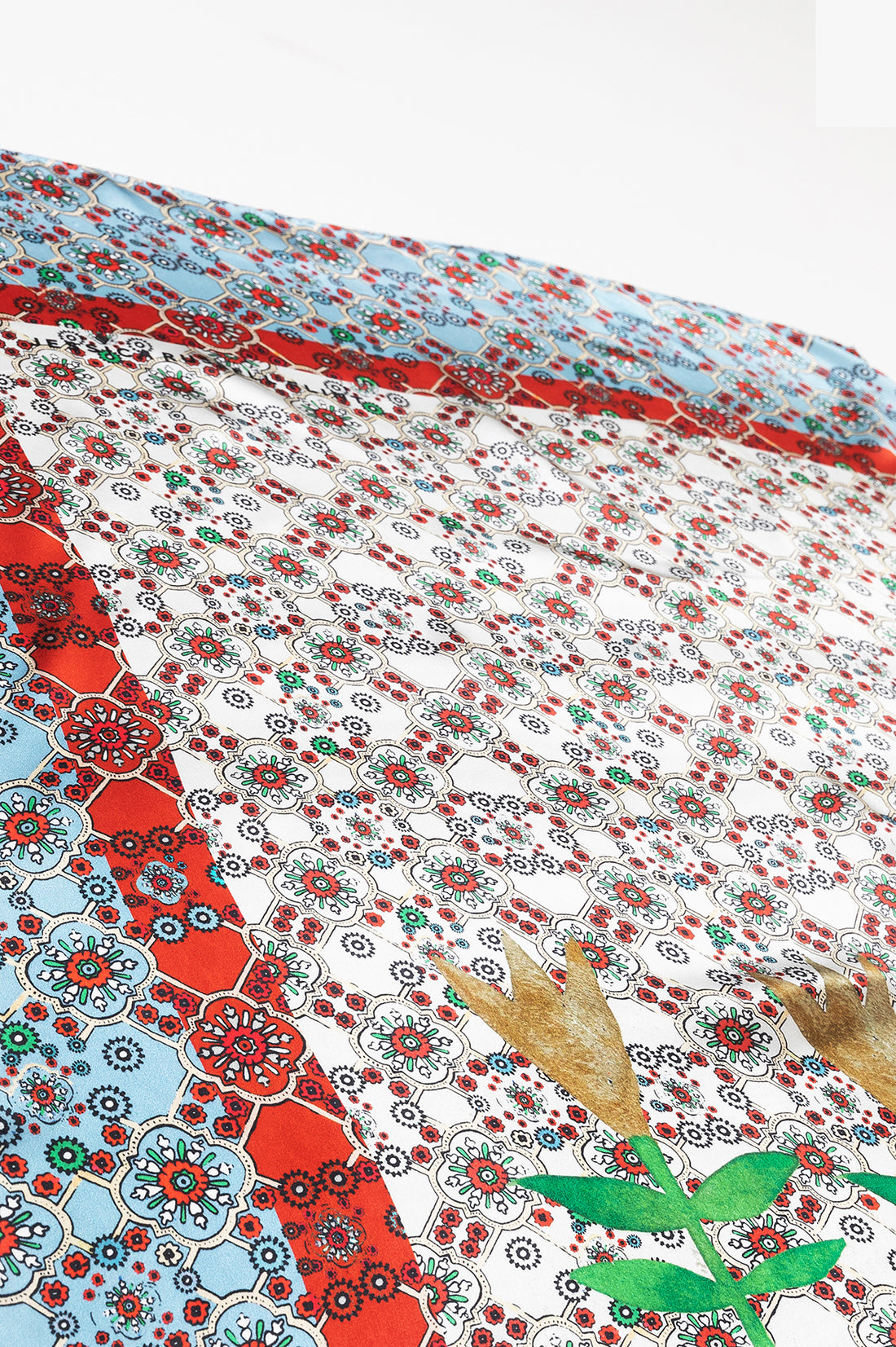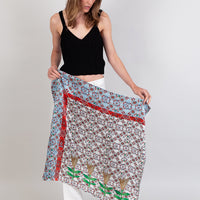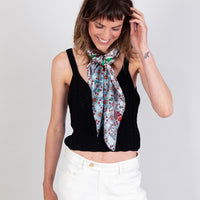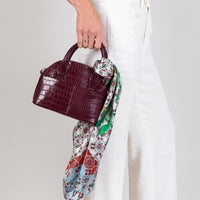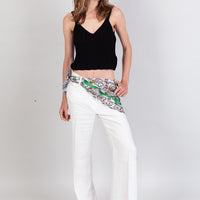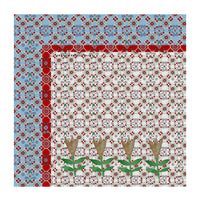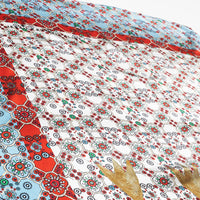 Silk Square Scarf / "Pandora"
Bring colour and style to any outfit with our large Jessica Russell Flint silk scarf in the hand painted "Pandora" limited edition print.
With tiles and tulip details.
Made from the softest, most luxurious silk.
This silk square scarf provides fresh luxury with this entirely unique Jessica Russell Flint painted and inked print mix scarf.
100% Silk Satin
Handrolled hems
Handwash only